Art News: Francesco Bonami Remembers Late Curator Germano Celant: 'He Changed the Way Art Was Made'
5/4/2020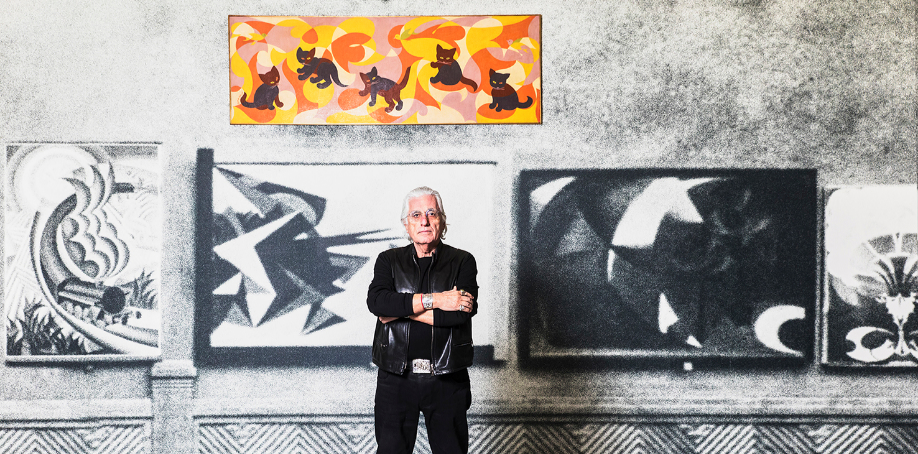 A curator, like an artist, can have in his career a single intuition powerful enough to leave an indelible mark on the history of art. Lucio Fontana made the revolutionary gesture of slashing a white canvas, and that changed painting forever; Germano Celant did something similar by slashing a gash in art history with Arte Povera.
Celant curated an endless number of memorable exhibitions in the span of a career that lasted more than half a century and was tragically and abruptly cut short by Covid-19. But Arte Povera remains the greatest expression of a brilliant curatorial mind. He understood that, at the brink of the cultural revolution in 1968, art, and in particular Italian art and artists, could not survive the transformation of language and politics that was soon to come. Working like the leader of a guerrilla group, he put together a bunch of artists who otherwise had very little in common, except for the fact that they worked in major Italian centers such as Genoa, Milan, Rome, and Turin. He formalized the group with an Arte Povera manifesto published in a 1967 issue of Flash Art called "Arte Povera: Notes on a Guerrill War," and he led them for five years, until 1972, when he let the group loose into an entirely new art world.
Celant belonged to a generation of curators who were at the same time intellectual figures and political ones, like Harald Szeemann, Rudi Fuchs, and Jan Hoet, to name just a few. They did not like the younger generation that followed them, claiming that these new curators were less idealistic, less political, and maybe more superficial. Celant's generation attacked people in power and liked power, almost like how a dog goes after a bone. And he didn't like anyone other than him going after that bone, especially not those who came after him.
I'm a member of that post-Celant generation of curators. For this reason, he did not like me, and consequentially, I did not like him or his condescending attitude. It was not a personal feeling, but merely a professional one. But no matter what, his achievements demanded utter respect.
I knew Celant changed the way art was made and looked at, and the way curating was done altogether. Few curators who came after him could avoid working under his influence, whether they liked it or not.
[Read the ARTnews obituary for Germano Celant.]
Celant was so focused in his work, he seemed at times to be able to predict where art was headed with astonishing accuracy. The 1997 Venice Biennale main exhibition, assembled in a record time of just a few months, was presciently titled "Future, Present, Past." The show was meant to forecast where art was going, not survey it as it existed then—which is what most curators do when they organize a Venice Biennale show. Celant sensed that the next generation of curators would safely try to deal more with present certainties and only eventually move on to past trends, rather than taking risks to predict the future with their shows.
The year before his Venice Biennale, in 1996, together with writer Ingrid Sischy and communications man Luigi Settembrini, he curated the first Fashion Biennial in Florence, where he combined contemporary artists with fashion designers. The relationship between fashion and art is now incestuous—artists are working now with designers over and over again. But when Celant did it, it was new and exciting.
So, too, were the various surveys of Italian art he staged over the course of his career. But then I wondered to myself: how could the same person who did exhibitions like these—1981's "Identité Italienne," at the Centre Pompidou in Paris; 1994's "The Italian Metamorphosis," at the Guggenheim Museum in New York; 2018's "Post Zang Tumb Tuuum," at the Fondazione Prada in Milan—also do KAWS shows in Hong Kong and at the Qatar Museum in Doha? My colleagues and I found ourselves offended by the KAWS exhibitions, but maybe we were simply envious. Maybe we lacked Celant's nerve to do what he fancied at any given moment.
You must give German Celant this: he was able to build up an uncompromising curatorial vision that never once weakened. As a curator, he felt he could do whatever hell he pleased, and so he did. He was, after all, Germano Celant. If not a god, he was for sure one of the last, if not the last, great mythmaker of the 20th-century art world. He will be missed.