Kudos to Amy Donaldson.. Featured in Chicago's Create Magazine.
2/24/2021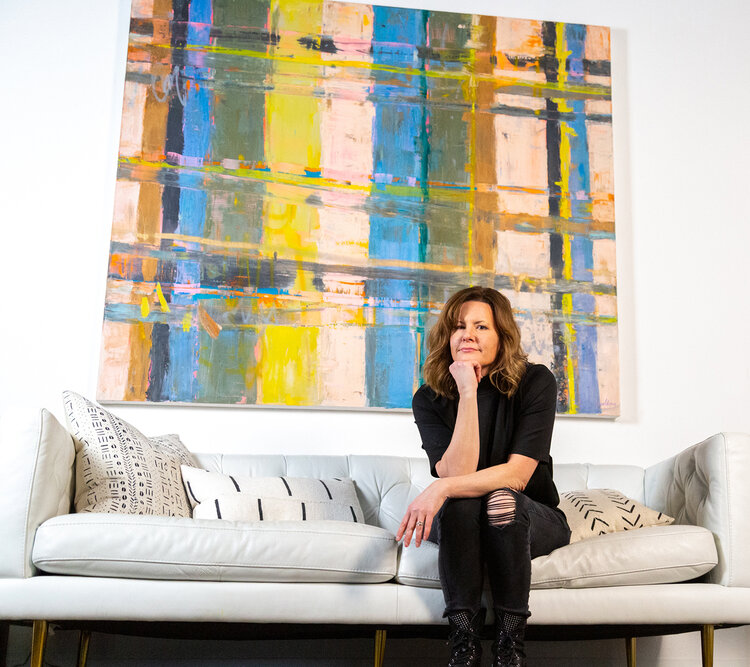 The paintings of Amy Donaldson are hypnotic; they are saturated with thick, bold strokes of oil paint that dance like reflections of light on the canvas. She infuses the influential style of the Impressionists with the inspiration she finds in graffiti—two seemingly polar opposite ends of the art spectrum that she marries together beautifully in her signature style. Although her work is largely abstract, there are hints of nature found in the details such as falling leaves or reflections in water. Her looping strokes and gestural marks create intricately layered compositions that are at the same time full of complexity and peace.
As a full-time artist living in Northern California, several different galleries represent Donaldson, including Gallery 1871 in Chicago. Savvy in the art of business, the artist regularly works on commission, and has original works permanently on display in hotels and hospitals, as the tranquil nature of her paintings creates a peaceful atmosphere ideal for rest and healing. Join me as Donaldson tells us about the connection she feels with painting and offers advice on pricing artwork.