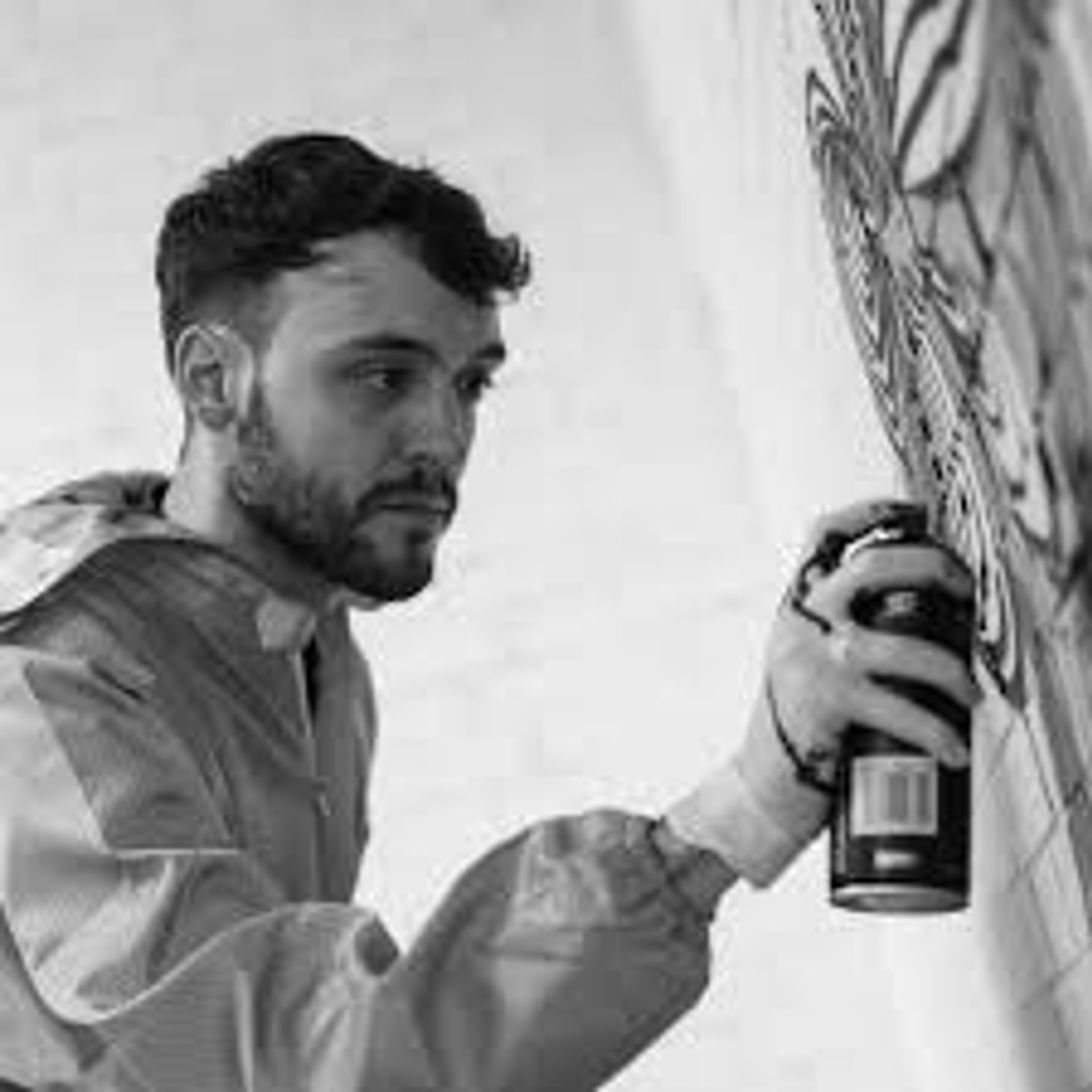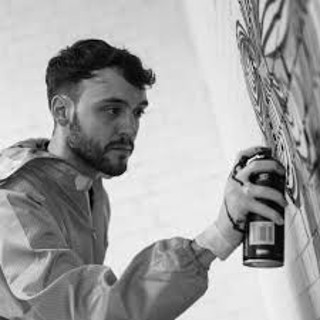 KEF! (born in 1989) is a graffiti artist coming from a small village close to Aachen in Germany who currently lives in London. KEF! excels in painting variations of lines and has a unique and intriguing abstract style. He paints smooth and harmonious curves that express a positive energy and joy in a perfect balance. He started graffiti when he was 14 and in his early 20's he decided to make art more seriously. Then he left Germany for London in 2013, where he perfected his unique and innovative style. He started developing a more complex network of spiritual and hypnotic lines.
His artwork comes directly from his soul and is deeply inspired by Nature and Buddhist philosophy. This is greatly reflected in his creations which contain a free-flowing and non-repetitive technique used in the intricacy of abstract lines – just like in nature. Nourished by numerous travels, the artist also found inspiration in the authentic and simple things of life. His works display a rather contagious and peaceful energy and one can't help but feel touched by such a striking softness. As a matter of fact, as soon as you glance at his works the artist brings you in his harmonious sphere and makes you realize that true happiness comes from the simplest things. And eventually you just want to spread the same love that he has.
KEF! truly has his art under his skin. Actually, 'KEF' means 'scar' in an as yet undetermined language, which means something that you cannot get rid of, something which defines your own identity. Also it's a short and handy name to tag in the streets. Though he uses urban techniques like spray paint, markers (and formerly stickers) and works a lot in the street, the artist doesn't want to be classified. He considers himself as a street artist as well as an abstract designer. No matter what label he may bear, we just see him as a terribly gifted peacemaker.
KEF! participated in several festivals mainly in England such as Bristol Upfest, Gloucester Paint Jam or London Talking Peace Festival. KEF! is also working with galleries – he is represented by Orlinda Gallery in Mulhouse, France and Ann Connelly Fine Art in Baton Rouge, Louisiana – and on murals all over the world from France to China.
His work has attracted many brands including the American brand Urban Outfitters with large pieces painted in the stores of Stuttgart, London and Hong Kong. He also recently collaborated with Artyzen Habitat Hotel in Shanghai and Park Lane Hotel in Hong Kong.